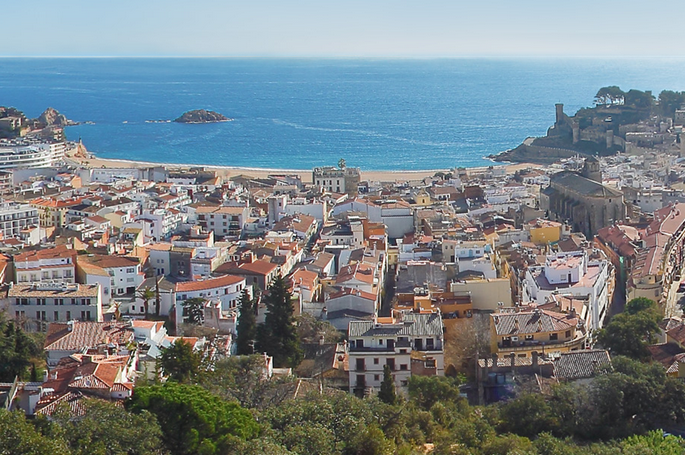 Services - Hotel Tarull - Costa Brava

The Hotel Tarull from Tossa de Mar is constantly being re-furbished so that its clients can enjoy maximum comfort and services whilst at the same time keeping up to date with ECC regulations.
Each rooms is spacious and has all the modern amenities. Individual rooms trought to family connecting suites for up to 5 peoples, however for those whostill need extra room we will go the extra mile in adapting the space efficiently making your day more relaxing.
On our ground floor from the Hotel Tarull in Tossa de Mar , there is a reception, bar and hall, where our clients can relax and feel at home. On the first floor is the dinning room where we serve breakfast . The second floor and third floor are where our rooms are situated. On the top floor is one from the best terrace in Tossa de Mar where you can enjoy the unrivalled,spectacular, panoramic views of the whole of Tossa de Mar, sea and mountains. We also have a Wifi zone and private parking next to the Hotel Tarull